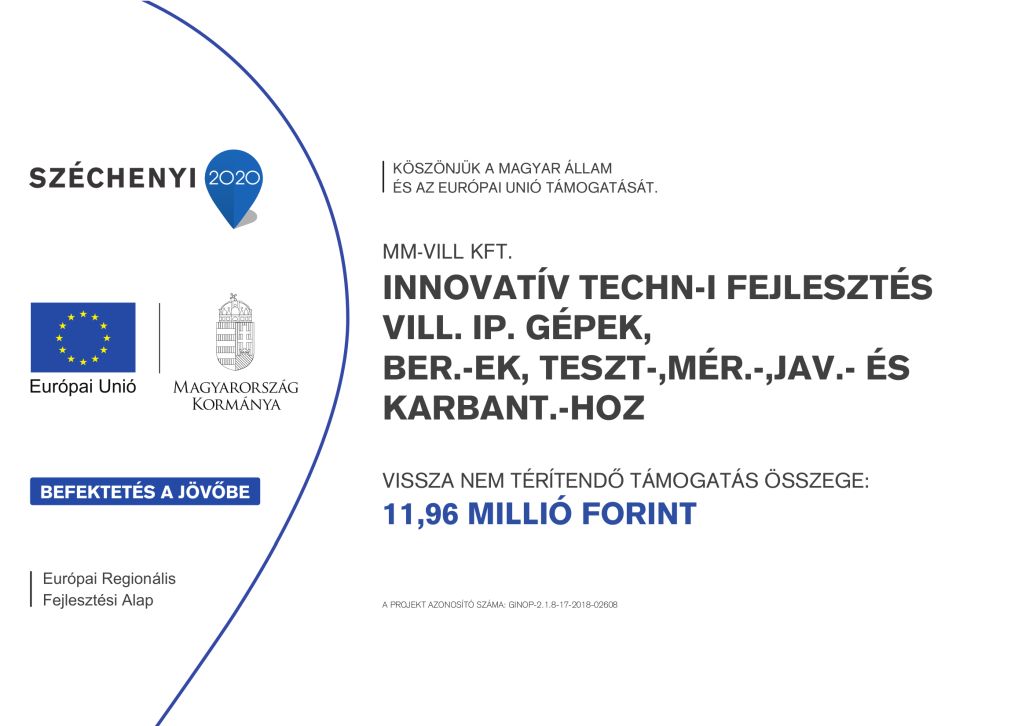 MM-VILL. Kft. informs you that – with browsing these websites – the visitors also accept the requirements as follows:
The websites of MM-VILL. Kft. are copyrighted. All rights are reserved.
Without a written permission of MM-VILL. Kft., reproduction, assignment, circulation or storage (partly or entirely) of the contents in any form of the websites is prohibited. However, MM-VILL. Kft. agrees to store them on your personal computer or to print them for your personal usage.
Contents of MM-VILL. Kft.'s websites are only acceptable pursuant to the original form without changes. MM-VILL Kft. does not guarantee the accuracy, authenticity or contents of the websites, should there is any change on the websites which is independent of MM-VILL Kft.
MM-VILL. Kft. reserves the rights to overwrite or to cease the accessibility of its websites. MM-VILL. Kft. does not guarantee that the accessibility to the websites will be continuous and flawless.
MM-VILL. Kft. is not responsible for any publications made by third parties that are linked to these websites.
Should you provide us with written documentation (through any of our websites or by emails), you admit that the they are appropriate for announcement and accept that MM-VILL. Kft. can publish and use (partly or entirely) them without any responsibilites. You also undertake that in connection with the documents provided, you do not launch a legal procedure against us as well as you indemnify MM-VILL. Kft. in the case of enforcement of any third parites' claims.
Any question? We will help!
Our Location
2800 Tatabánya
Tavaszmező u. 4/C
Hungary